About the artist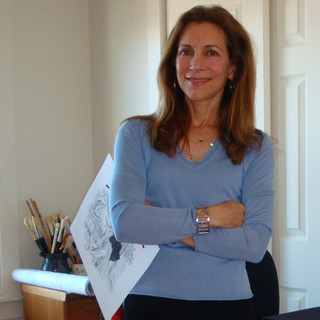 "I am especially inspired by nature and the beauty of the human form. My art is constantly evolving, as I explore new challenges, and as life presents them. Much of my work has an emotional and spiritual element, and the nude has a special vulnerability that I find beautiful."
Artist, Designer and Illustrator, B. Russell Melzer has a creative style that encompasses a variety of expressive modes and mediums. Focusing on figurative works, for the last few years she has been exploring a more abstract style of expressionist and gestural strokes, with a brush as well as stylus.
Russell worked for many years in New York City as a Fashion Designer and Illustrator for Ralph Lauren. Her fashion illustrations have appeared in national publications such as The New York Times Magazine and W Magazine.
The artist has degrees from the Fashion Institute of Technology and Purchase College. Since moving from New York City to Connecticut, she has exhibited and sold works at various galleries and museums, home design stores and shows, as well as to private clients and Interior Designers.